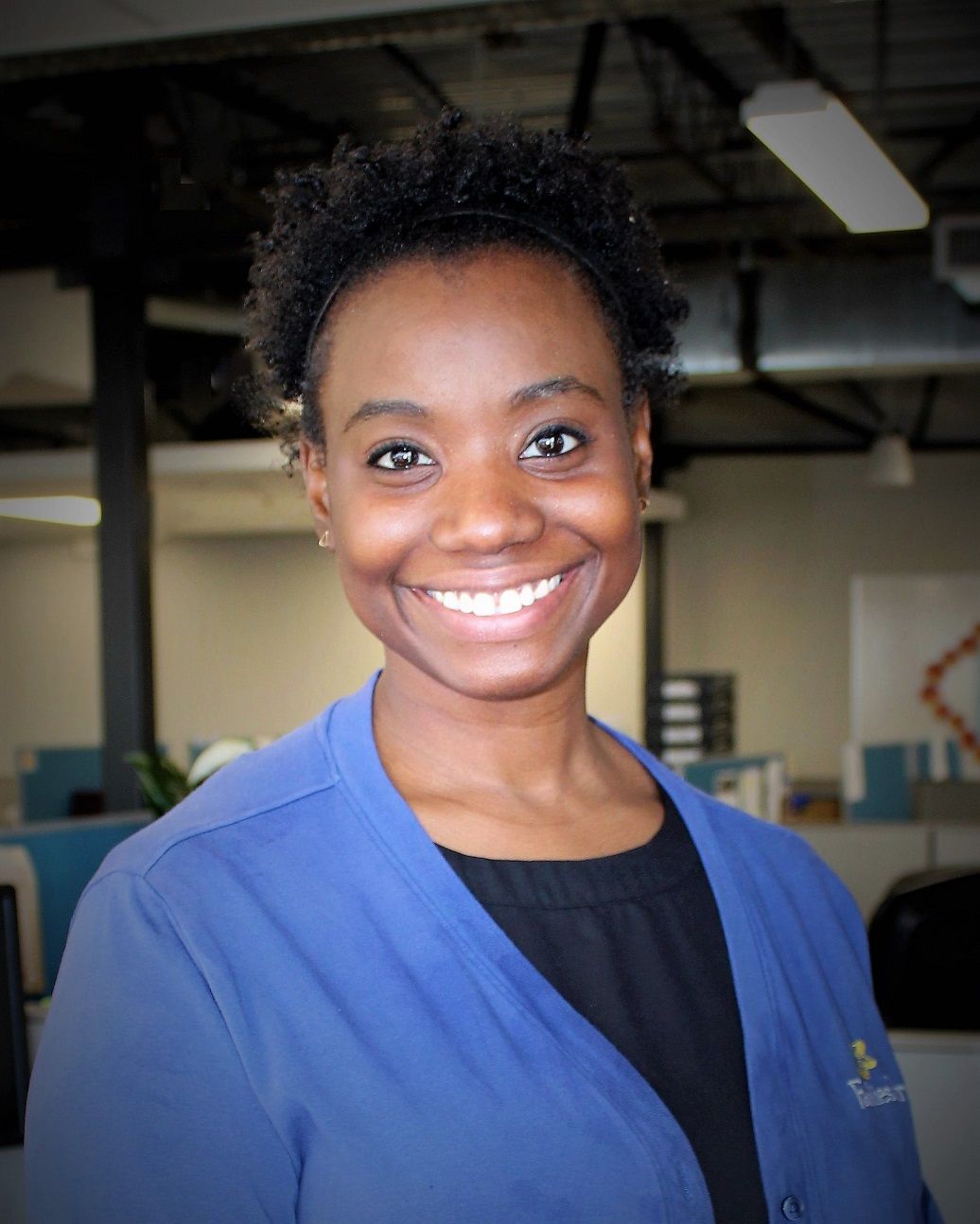 Tocarra Mallard joined Families First in 2017. Tocarra holds a Master of Arts in Arts Administration and Policy from the School of the Art Institute of Chicago and a Bachelor of Arts in Art History from Rollins College.
Prior to joining Families First as the Volunteer Coordinator, Tocarra was the Manager of Studio Programs at the Chicago Architecture Foundation and a part-time faculty member at the School of the Art Institute of Chicago. From 2012-2014 she was the AmeriCorps VISTA with the Office of Community Engagement at Rollins College where she led many service-learning and volunteer initiatives including alternative spring breaks to St. Petersburg, Florida, the Everglades and New Orleans.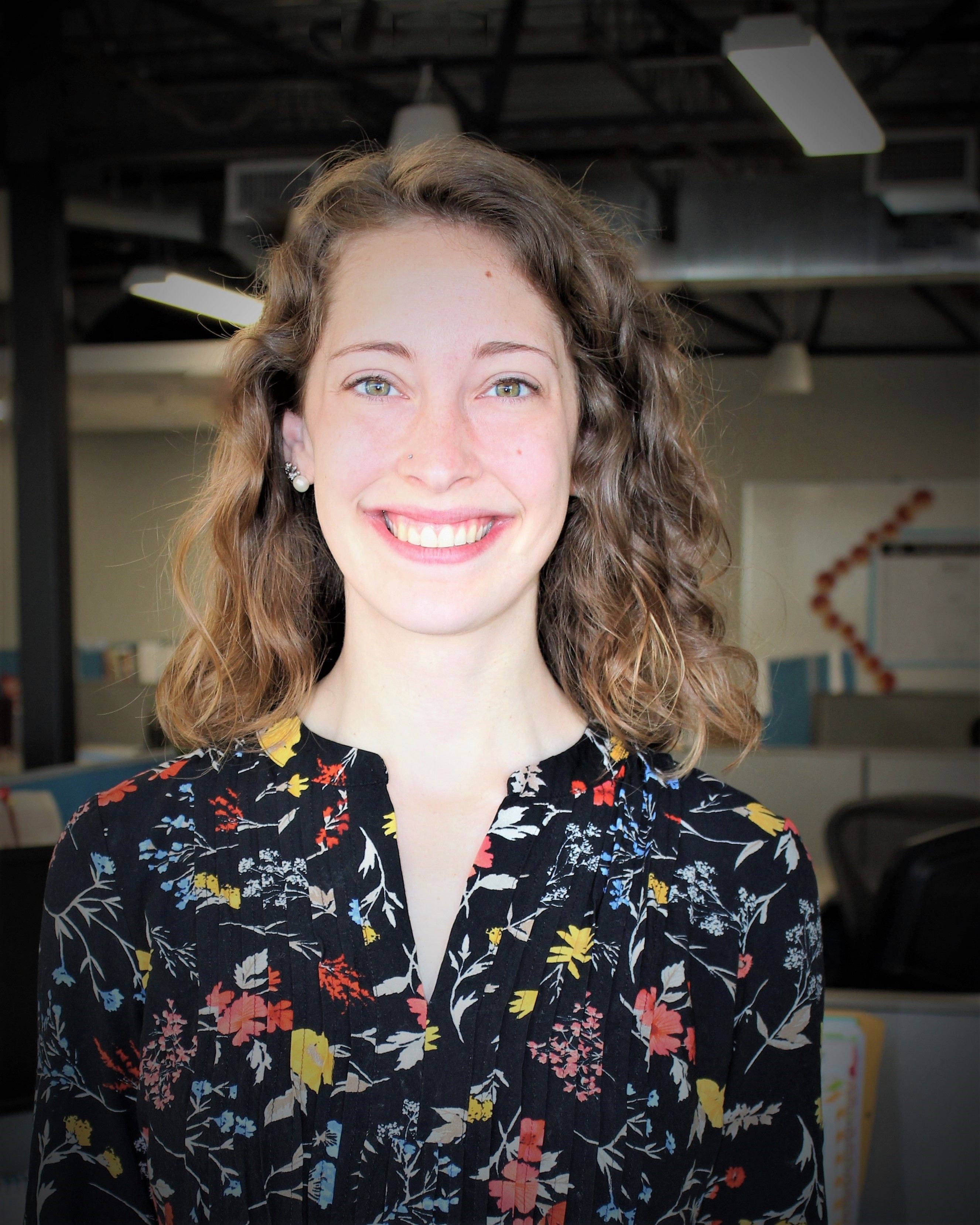 Betsy Hall was originally an intern at Families First as a bilingual childcare provider. Upon graduation from IUPUI, with a Bachelor's degree in Social Work, she joined the Families First's Advocacy team as a Survivor Advocate Volunteer Coordinator.
Betsy is passionate about making sure everyone's voice is heard. "Community members may not feel like they can do much in the fight to end sexual violence if they aren't working in this field. However, volunteers can be some of the best advocates." Betsy wants to make sure people in the community know they have an important role in ending these crimes, and they can do that by volunteering.

"Volunteer Advocates come from all walks of life, but all have one thing in common- the desire to support survivors. I learn so much from the team I get to work with and am grateful to be surrounded by such compassionate individuals. "
Do I have to be a survivor of Domestic Violence/Sexual Assault?
No, we welcome everyone's experiences and perspectives to this opportunity.
Do I have to have previous experience as a support group facilitator?
No, we will provide all training and materials. We only ask you come ready to learn and grow together.
Am I able to facilitate different kinds of groups?
Yes, we would love for you to learn about different groups if that is something you are comfortable with. A volunteer coordinator will talk to you about facilitating a different group each round.
Where are support groups held?
Support groups are held in various locations throughout the community. We keep these locations confidential to protect you and our clients. We will tell you the location before you commit to a specific group.
Am I alone as a facilitator?
No, we prefer to have two co-facilitators in every group. The volunteer coordinator or other staff is also ready and willing to help in groups as needed. We will never put you in your first group alone!
Do I have to have a background check?
Yes, we need every volunteer to complete a general background check and a Department of Child Services background check. Volunteers who interact with children will be required to complete a fingerprint check at a designated facility.
How old do I need to be to become a facilitator?
We ask that all volunteers be 18 years old and up EXCEPT the Resource Pantry Volunteer.
What happens once my application is processed and I am accepted as a volunteer?
Volunteers will attend an agency orientation and position-specific training as necessary. Please note that all direct-service volunteers will be required to attend both the agency orientation and position-specific training before starting at the agency.