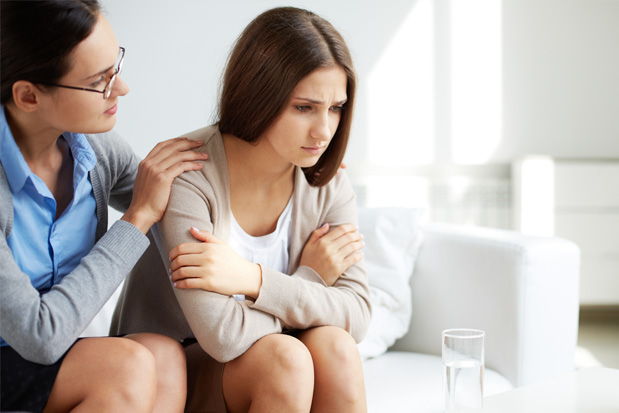 Sexual violence
More than 1 in 3 women, and nearly 1 in 4 men have experienced sexual violence involving physical contact at some point in their lives.1 Sexual violence violates a person's trust and feeling of safety. It is a crime motivated by power and control and can have long-lasting effects on the survivor.

One in 9 girls and 1 in 53 boys under the age of 18 experience sexual violence or assault at the hands of an adult. The effects of child sexual violence can be long-lasting. Survivors are more likely to experience the following mental health challenges:

About 4 times more likely to develop symptoms of drug abuse
About 4 times more likely to experience PTSD as adults
About 3 times more likely to experience a major depressive episode as adults 2
Families First believes that everyone deserves safety and respect. Sexual assault can be a serious life crisis – a time of overwhelming turmoil and confusion. Our sexual assault services provide options for survivors and their loved ones to work through the healing process.
Advocacy
Our sexual assault survivor advocates provide free and confidential services.
Phone and face-to-face advocacy. Advocates can meet with individuals in our office or at a safe community location.
Emotional support
Assistance with protective orders
Court advocacy
Guidance through the criminal justice system
Safety planning
Community resource referrals
Support for loved ones
Our advocates provide support to all survivors, regardless of race, ethnicity, religion, age, or disability. Our advocates are also trained to work with the LGBTQ+ community, male survivors and Spanish speaking survivors.
Support Groups and Counseling
Families First offers free support groups to individuals affected by sexual violence. Below is a list of some of the support groups that are available:
Sexual violence survivors
Teen survivors of sexual assault or dating violence
Non-offending parents of children that have been sexually abused
LGBTQ+ survivors of sexual violence
Adult survivors of childhood abuse
Individual counseling is also available to survivors and their loved ones.
HOW TO GET STARTED
If you have been assaulted and are in need of help, please call 317-634-6341 and ask to speak to a sexual assault advocate or call our 24-hour Sexual Assault Crisis Line at 833-338-SASS.