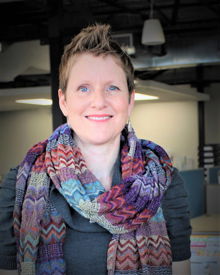 About Rachael Bain-Chase, LCSW, MSW, MA
Rachael has been part of the Management team since 2016. She holds a Master's degree in Social Work and in Latin American Studies with a Bachelor's degree in Latin American Studies.
Rachael has over 20 years of professional experience. She is a licensed Clinical Social Worker who is an EMDR (Eye Movement Desensitization and Reprocessing) Trained Therapist. She is passionate about working with survivors of trauma and those with Complex PTSD, specifically those with dissociative tendencies. Rachael is a member of the Families First Trauma Taskforce Committee.
Rachael is an active citizen who works towards and supports equity, inclusion and social justice, particularly around immigrant status, race and ethnicity, gender expression and sexual orientation.