Depression, grief and troubled relationships are powerful issues faced by many families.
These issues affect everyone in a family—adults and children alike—and often harm productivity at work, school and in the community. In many cases, the best way to find solutions to these issues is with the support and guidance of a professional counselor.
At Families First, we can help you find a path toward solutions and healing with affordable professional counseling services for adults, couples, children and families.
We offer services tailored to the particular concerns of each individual or family, including:
Stress (job related or otherwise)
Depression or anxiety
Communication issues
Relationship / marital issues
Difficulty making decisions
Children and teen behavioral problems
Grief and loss
Past abuse or other trauma
Families First is committed to making our services flexible, affordable and helpful for our clients. Fees are based on each family's unique ability to pay. Medicaid and many other insurance plans are accepted. Counseling services are also available in Spanish.


---
How to Get Started
Call us at 317-634-6341 to inquire about our counseling services. You will be asked a few brief questions, and will be able to make an initial appointment with a therapist to discuss your concerns.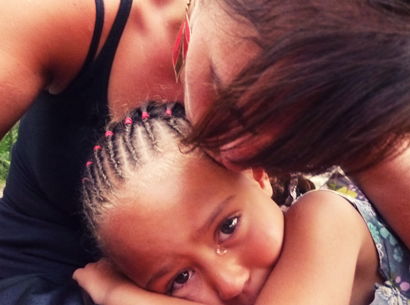 Kaliah's Success Story
"If it hurts your mom, it hurts you."
This is how 9-year-old Kaliah explained life under the same roof with her mother's abusive boyfriend.
Kaliah's mother came to Families First seeking help through the Alternatives to Domestic Violence program to break free from the abuse. At the same time, Kaliah began receiving regular individual sessions with a Families First counselor.
Initially, the soft-spoken girl seemed reluctant to share anything about her life at home. However, as she came to trust her therapist, Kaliah found words to express the fear and difficult feelings she was experiencing.
Kaliah's mother has since ended her abusive relationship. Recently, Kaliah's therapist asked her what life is like at home these days. Kaliah's big, brown eyes lit up and sparkled. Her answer was simple—
"Safe."