Terence P. Weiss, President & Managing Director of Wallington Asset Management, has always felt strongly about supporting the community. Accordingly, since the firm's founding in 1988, Wallington has been passionate and generous in the support of underprivileged children within Marion and surrounding counties. The company partnered with Families First in 2016 to bring smiles to the faces of not only children, but struggling parents and the dedicated Families First employees who provide hope and healing on the front lines. In November, employees of Wallington shopped for Thanksgiving feasts for fifteen families with young children. All families were receiving services from Families First through the domestic violence prevention and recovery program. The feasts included a frozen turkey with all the fixings – each personalized to the families' special dietary needs and requests – that meant "tofurky" for some and apple instead of pumpkin pie for others.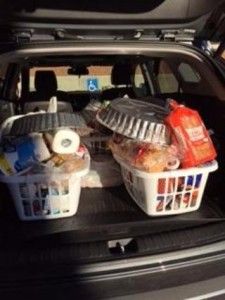 One of the Families First employees wrote to thank Wallington for allowing her the opportunity to present such a tremendous demonstration of love and support on the company's behalf, and Wallington was especially touched by one of her remarks. "She wrote how her work was often full of heartbreak, and how it was nice to be part of this uplifting gesture. It struck a chord with us, and we felt we needed to do something for these employees who provide care in rebuilding lives of these families," said Mr. Weiss. So Wallington treated ten members of the domestic violence team to a Colts game. But they didn't stop there. Immediately after the Thanksgiving project, Wallington requested holiday wish lists for fifteen children served by Families First. Each child received clothing, shoes, toys… and even furniture, as their surprise on Christmas Day. "There were the usual requests, like clothes and toys but there were also some unexpected requests for items so many of us take for granted that everyone just has," Mr. Weiss remarked, "like a toddler bed for a two-year-old. We could just imagine how important this item was – yet beyond the reach of his parents' ability to provide it." Taking the opportunity to also engage some family members of employees in this community-centered project, one employee enlisted the help of her children. They chose the bedding and a stuffed animal, assembled the toddler bed, and wrapped it in an enormous gift bag. The freshly-washed and furnished bed was waiting for the deserving child to dig into on Christmas morning, complete with a note from the "elf" who put the bed together especially for him. The families were overjoyed to receive this and other gifts delivered by their case managers.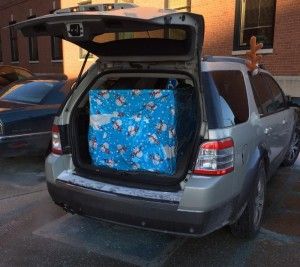 Wallington knows what many companies have discovered. Philanthropy pays off in many ways, such as employee morale. Polls have found that all generations are interested in working for businesses that are making a positive impact on society. Another way is through good public relations. A majority of the public prefers to buy products and services from companies active in supporting their own communities. David Siler, President & CEO of Families First, is paving the way for even greater engagement with the corporate community in the future. "We know from our vast experience working with families that the key to success for children is parents who are engaged, loving, compassionate, understanding of the challenges children face and the needs of children at various stages of their development. But we cannot do this alone – the active, meaningful engagement of members of the community to supplement our services is an emerging priority." To learn the ways your company can build a relationship with Families First, call 317-634-6341.

Wallington Asset Management, LLC is a Registered Investment Advisor originally founded in 1988 to manage equity, balanced and fixed income portfolios for individuals, trusts and estates, foundations, endowments, corporations and retirement plans. With over 25 years of wealth and investment management experience, Wallington Asset Management provides trusted advice and solutions for high net worth individuals, trusts and estates, corporations, foundations, institutions, and qualified plans. An independent fee-only wealth manager, Wallington supports clients in each segment of the wealth management process – from the determination of unique financial goals to the crafting of investment portfolios that deliver cost-effective and superior risk-adjusted returns.