We have some fun, FREE ideas for things to do in Indianapolis this summer with your kids. Indy is bursting with low-cost entertainment for families, so it's time to start planning and making memories! Outdoors and indoors, you'll find something on this list that the whole family will love.

Canal Walk

The canal in downtown Indianapolis is a beautiful 3-mile loop that is perfect for biking and picnicking with the kids! Create a scavenger hunt to see who can find all the public art installations located on and around the Canal—including murals, sculptures, and memorials. You can spend the day at the Canal for free by packing your own lunch and bikes. Or, if you want to splurge a little, rent a bicycle, book a Segway tour, paddle down the canal on a kayak or paddle boat, or stop in at one of the restaurants located on the canal.

100 Acres

The Virginia B. Fairbanks Art & Nature Park: 100 Acres, part of the Indianapolis Museum of Art's beautiful campus, is a peaceful retreat inside the city. The gardens are filled with interactive sculptures and revolving art installations that kids love. The 100 Acres includes a 35-acre lake, woodlands, wetlands, and meadows—and a new nesting platform and bird feeding/viewing stations. You may find live music and concerts, or children making their own art at the Visitor's Pavilion.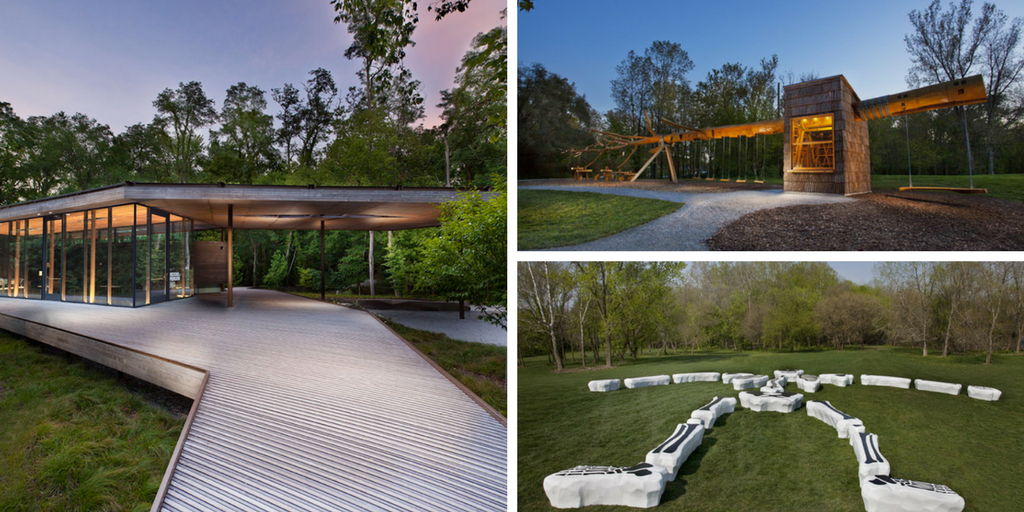 Holliday Park

Take the kids to one of Indianapolis' oldest parks any day for biking, hiking and playing! Visit the Ruins, the Nature Center, and Arboretum, hike 3.5 miles of scenic trails, and immerse yourself in nature without leaving the city. They offer a day camp for kids and other programs.

Holliday Park hosts a free concert series on most Thursday evenings in June and July. Check the schedule here.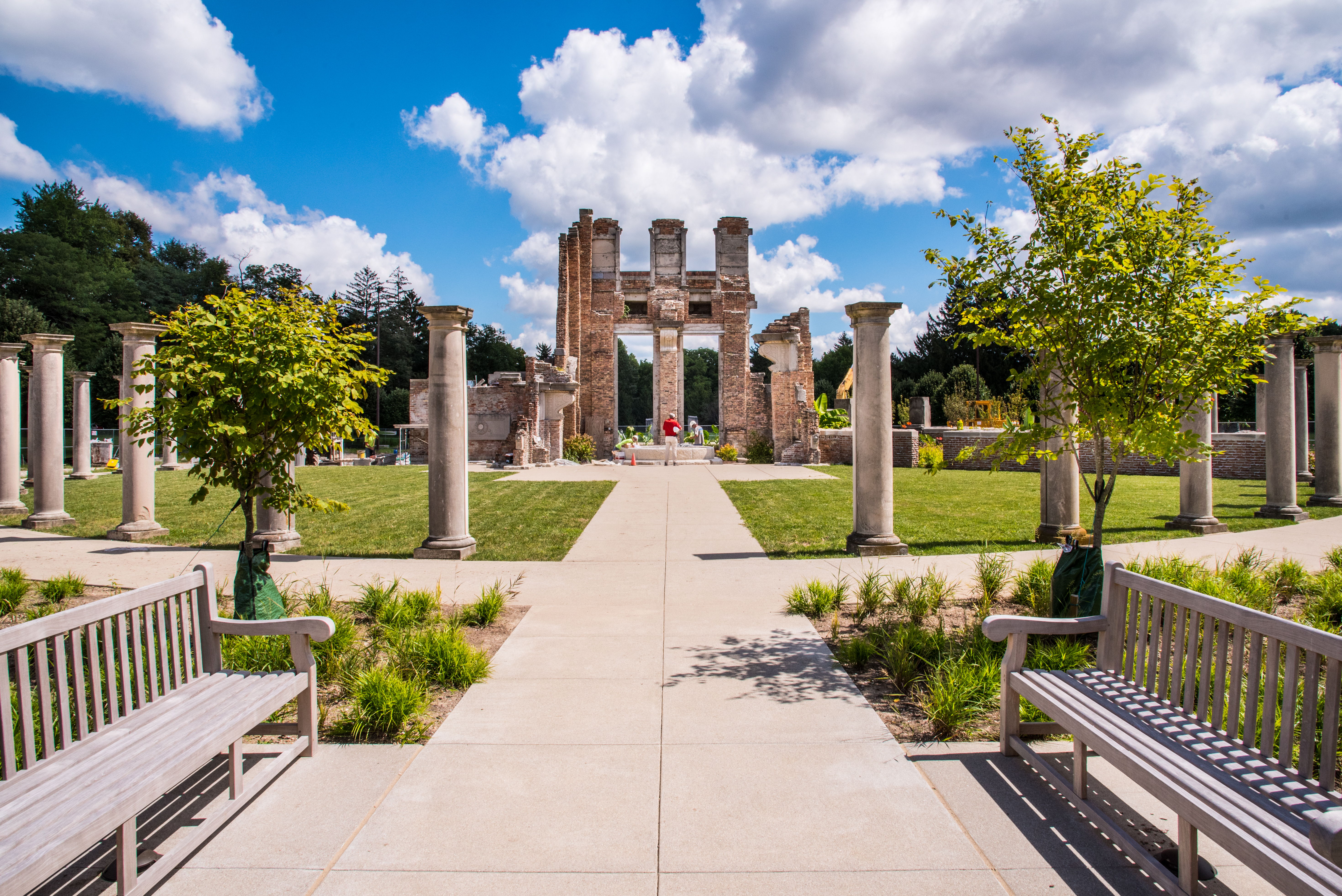 Free Sprinkler Parks & Splash Pads

You don't need an expensive swim club membership to cool off with the little ones this summer. Indianapolis has an abundance of water playgrounds around the city! Check out this comprehensive list to explore a park near you.
Parent Café
If you've just moved to the city or you're looking for support from other parents, consider attending Parent Café, one of our programs for parents and caregivers. What are Parent Café's? They are fun, free, supportive, educational, parent-led gatherings where parents can talk openly with one another about the struggles of parenting and ways to strengthen their families.

Childcare is provided FREE of charge—you just need to register so we can be prepared. The Café's always start with a meal, which is also free. Parents and kids eat together, before the children go to childcare. Click here to learn more about Parent Café.

Indianapolis Cultural Trail
Indianapolis Cultural Trail is a wonderful way to bike and walk the city. This trail is accessible for wheelchairs, as well. What can you find along the eight miles of trail? Pacers Bikeshare stations, seven public art projects, historic neighborhoods, beautiful landscaping, and connections to six cultural districts including Fountain Square, Mass Ave, and The Canal & White River State Park.

A 2.5 hour private bike tour is also available (but it's not free).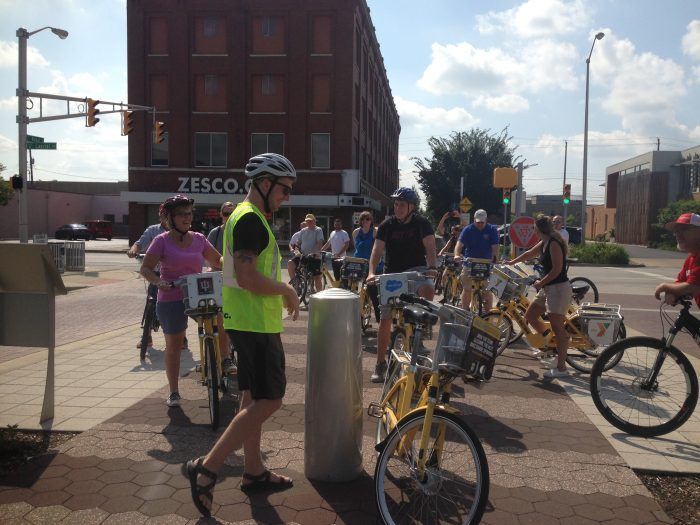 Free Family Nights at The Children's Museum of Indianapolis

Create fun memories on these special free admission days at
The Children's Museum of Indianapolis
:
Martin Luther King, Jr. Day (January)
Presidents Day (February)
El Día de los Niños (April)
Christmas Eve (December 24)
The museum offers $5 First Thursday Nights, as well. "Five floors of fun for only five dollars." On the first Thursday of every month, you can spend an evening at the museum for $5 admission, from 4-8pm. Lines may be long, so don't forget to purchase your tickets online and skip the wait!

Crown Hill Cemetery
An old graveyard may not be on the top of everyone's list of "things to do with kids" but hear us out.

This cemetery has everything—famous dead Hoosiers, gorgeous old trees, lots of room to walk, and they don't discourage visitors. In fact, Crown Hill hosts fun events for families, and they hold public tours from June through early October on the second, third, and forth weekends of the month. During Saturday evening tours, visitors can admire the sunset from the Crown, Marion County's highest hill, which offers a breathtaking 360-degree panoramic view of the city's skyline.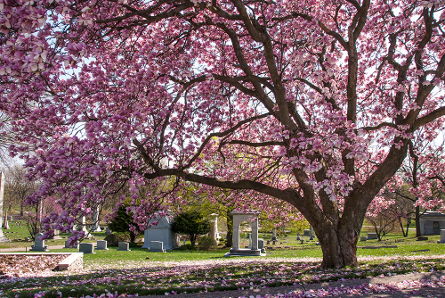 Indianapolis Public Library

Cloudy skies and rain in the forecast? Don't forget about your local library. Branch out to a new location and check out free events. Central Library, the beautiful downtown headquarters, is worth exploring if you've never been! Here are just a few of the free kids events this summer at Indianapolis Public Library:

art classes
cooking classes
summer reading program
story time & craft

"silly safari" animal visits
family puzzle night
summer showtime movies
gardening classes
robotics workshops & tech lab
LEGO play
And this may be the best thing we found on the IPL's event calendar: PAWS to Read at Eagle branch.
"School-age children who are reluctant readers are invited to read to a non-judgmental registered therapy dog who loves to listen to stories! It's a great way to improve a child's reading skills and self-confidence."

Or, just fill up a bag of books and let everyone curl up with their favorite novel, comic book or magazine at home.

There are so many fun things to do in Indianapolis! We hope you enjoy the summer and cherish the time spent with your children and family.