Interested in having Families First participate in your event?
FAMILIES FIRST IS PLEASED TO OFFER A VARIETY OF PRESENTATIONS FOR THE COMMUNITY.
Our highly-experienced staff can come to your school, church, community center or employer and provide engaging and educational presentations on the following topics that can be tailored to your needs:
Mental Health During Challenging Times
Parenting
Domestic Violence
Sexual Abuse/Assault
Substance Use
Family Wellness
Suicide Prevention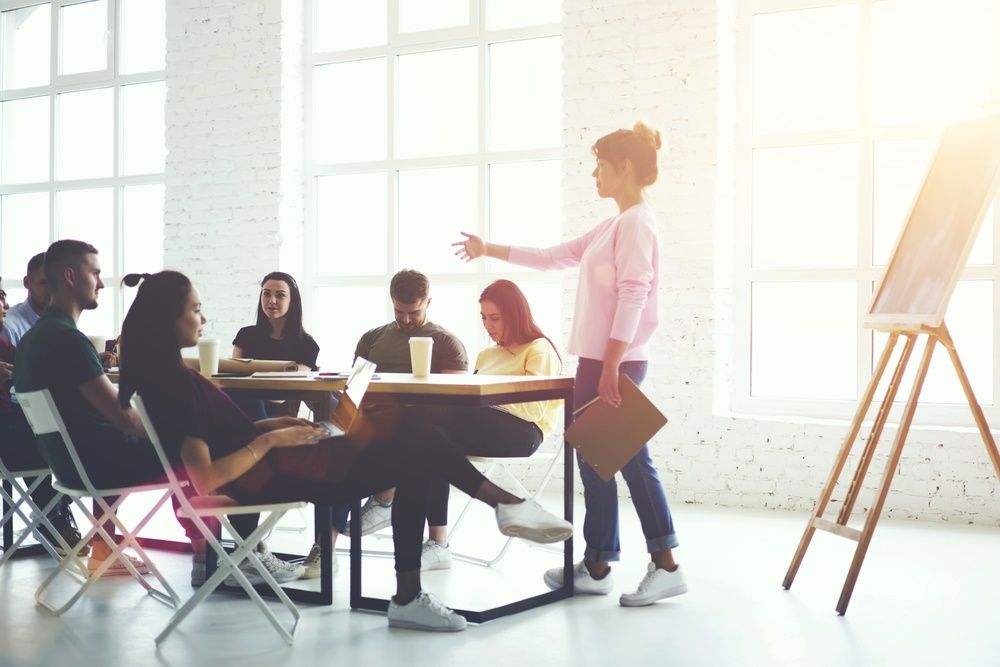 FAMILIES FIRST can also FACILITATE these TRAININGS:
Mental Health First Aid (MHFA): MHFA is a training course designed to give members of the public key skills to help someone who is developing a mental health problem or experiencing a mental health crisis. Just as CPR training helps a layperson without medical training assist an individual following a heart attack, Mental Health First Aid training helps a layperson assist someone experiencing a mental health crisis.
YOUTH Mental Health First Aid (YOUTH MHFA): YOUTH MHFA is particularly useful for parents, family members, caregivers, teachers, school staff, peers, neighbors, health and human services workers and other caring citizens curious about how to help a young person (age 12-18) experiencing a mental health crisis.
Stewards of Children: This FREE program is scientifically proven to increase knowledge, improve attitudes and change child-protective behaviors. Appropriate for any adult, this training will teach you how to prevent, recognize, and react responsibly to child sexual abuse. Families First understands that learning the facts about childhood sexual abuse helps prevent it. Talking about it helps prevent it. Getting involved helps prevent it. The truth is, if childhood sexual abuse can be prevented, it can be stopped. Families First offers this 2-hour Stewards of Children® group training, led by a Darkness to Light Authorized Facilitator. The training is offered in English or Spanish

Suicide Prevention:
safeTALK: This training teaches participants to recognize and engage persons who might be having thoughts of suicide and to connect them with community resources trained in suicide prevention. safeTALK stresses safety while challenging taboos that inhibit open talk about suicide. The program is designed to help participants age 15 or older to monitor the effect of false societal beliefs that can cause otherwise caring and helpful people to miss, dismiss, or avoid suicide alerts and to practice the talk steps to move past these three barriers.

Applied Suicide Intervention Skills Training (ASIST): ASIST is a two-consecutive day (8 total hours) workshop designed for members of all caregiving groups. The emphasis is on teaching suicide first-aid to help an at-risk person stay safe and seek further help as needed. Participants learn to use a suicide intervention model to identify persons with thoughts of suicide, seek a shared understanding of reasons for dying and living, develop a safety plan based upon a review of risk, be prepared to do a follow-up and become involved in suicide-safe community networks.


Question, Persuade, Refer Gatekeeper Training for Suicide Prevention (QPR): QPR is a 2-hour educational program designed to teach lay and professional "gatekeepers" the warning signs of a suicide crisis and how to respond. Gatekeepers can include anyone who is strategically positioned to recognize and refer someone at risk of suicide (e.g., parents, friends, neighbors, teachers, coaches, caseworkers, police officers). QPR Gatekeeper Training is listed in the National Registry of Evidence-based Practices and Policies and satisfies Indiana suicide prevention training requirements for K-12 teachers. Bring QPR to your school or organization, or attend at Families First.



TOGETHER WE CAN BUILD A COMMUNITY OF HEALTHY, CAPABLE AND LOVING FAMILIES.
-----------------

Building strong, healthy, capable families requires the support of community members, like you. Families First's volunteers – like the individuals, parents and children we serve – come from all backgrounds, professions, and family structures. However, our goal is the same, to stand up for families and create a positive difference in our community.