SUBSTANCE USE disorders and addiction affects the entire family.
Our team of professionals works to help participants understand the destructive impact on their spouses, partners, children and co-workers. Our goal is to teach participants how to overcome substance use disorders and/or addiction and live substance-free.
At Families First, we provide a full continuum of substance use treatment and support services—from prevention/education programs for individuals experiencing the first signs of a problem, through intensive outpatient programs for those experiencing significant and persistent substance use or dependence problems.
---
Program Types
Outpatient Treatment and Intensive Outpatient Treatment – Therapy provided by Licensed Clinicians. Service recommendations are based on clients' needs and goals.
Relapse Prevention – Follow-up sessions to Outpatient and Intensive Outpatient Treatment Programs
---
How to Get Started
Call us at 317-634-6341 to inquire about our treatment services. If you are interested in getting started, you will be asked a few brief questions and will be able to schedule an appointment with a therapist for an initial assessment and an opportunity to discuss your concerns.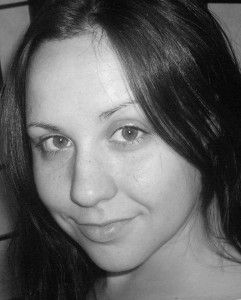 Leigh's Success Story
Leigh has an easy laugh and a friendly way about her. When you meet her, it's hard to believe that she recently hit rock bottom after 13 years of substance use.
Fortunately, in that dark time Leigh discovered Families First's Intensive Outpatient Program for adults struggling with substance abuse. After joining the program, Leigh surprised herself by going 100 days straight without using drugs. Her counselor and fellow group members were proud of her accomplishment, but more importantly, Leigh was proud of herself. So when she relapsed on day 101, the disappointment and frustration she felt was almost unbearable.
Leigh's Families First counselor convinced Leigh that there was still hope, that relapse was often a part of the recovery process. Once Leigh opened up in group about her relapse, her attitude shifted. Something about sharing her story with people who truly understood her struggle, strengthened and uplifted her.
"I'm at a point now," Leigh says, "where there's no room for failure. If I want to have a life with my sister and my family, staying sober is the only way."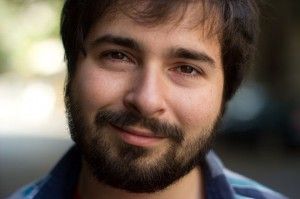 AARON'S SUCCESS STORY
"Life is a lot simpler, less complicated."
This is how Aaron, a husband and father, describes life after completing the 16-week Substance Use program at Families First.
Prior to coming to Families First, Aaron's poor decision-making and abuse of alcohol had led him to receive two DUI's in just two years. Aaron hesitantly entered Families First's Substance Use therapy group, unconvinced that his drinking was truly a problem.
Those first few weeks of group therapy, Aaron sat back and kept to himself. A turning point came during the third week, when his attitude suddenly shifted. "I remember looking over my group materials at home," Aaron says, "and just thinking, 'hmm . . . maybe this will help me.'" Once Aaron became an active participant in group, he started to recognize the damaging effect his drinking was having on his life and his relationships. His group therapist helped him understand the destructive behavior cycles he was continually falling into. Along with his fellow group members, Aaron developed alternative ways to deal with difficult situations.
Today, Aaron feels confident that he has the knowledge and the tools to handle difficulties that arise in his life in a much healthier way.
Aaron's message to anyone struggling with substance abuse is this: "It's unbelievable what four months of talking to someone, and listening to other people can do for you."