For 65 years, Families First delivered its life-changing services from leased space in the English Foundation Building at 615 N. Alabama Street. That space became unavailable in early 2019 forcing an unanticipated move. Acting quickly, we identified an ideal site with easy access via public transportation and high visibility - 2240 N. Meridian Street.
With help from Lilly Endowment, the United Way of Central Indiana and the Central Indiana Community Foundation, we moved in March of 2019. It is clear that this will be a great permanent home.

BENEFITS OF THE BUILDING INCLUDE:
Improved accessibility and convenience for clients
Improved safety and security with better control over who is inside the building
A resource wall where clients can find useful information such as bus schedule, food pantry locations, and other support services
Functional workspace design allows increased client confidentiality
Reduced long-term operating costs by owning space, rather than leasing
The addition of dedicated space for play therapy
Space for mentors to meet and to house additional support groups
Three additional rooms for programs that support client's progress
An expanded waiting room, with space for kids to play with educational toys, videos, or books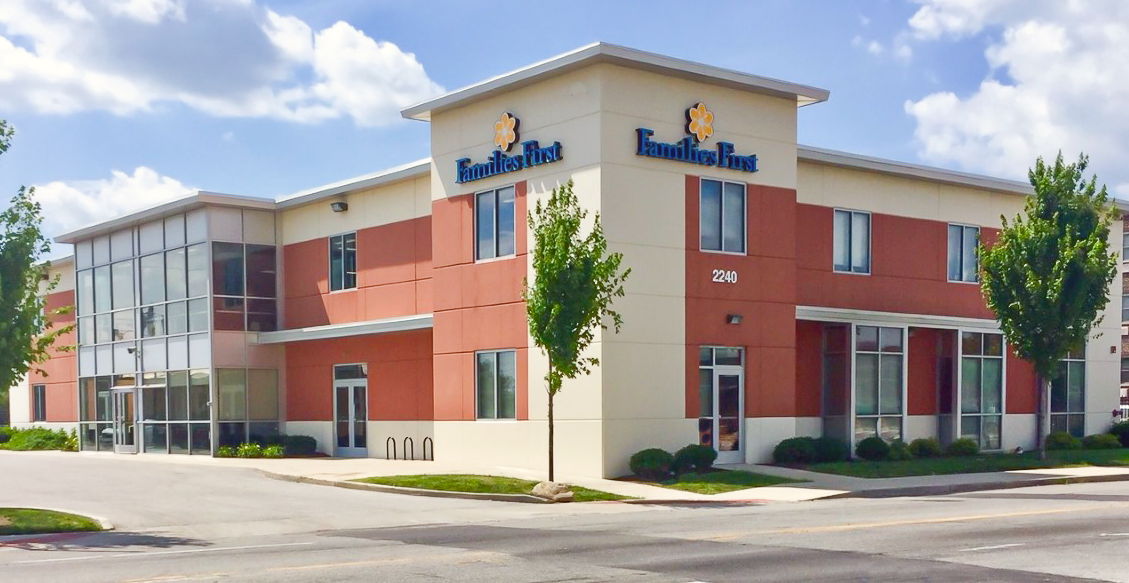 OUR VISION FOR A PERMANENT HOME
Since May 2019, we've been quietly raising money for a $1 million capital campaign toward ownership and enhancement this leased space. To our awe and deepest gratitude, some of our closest benefactors believed in the power of human potential so much, that we've reached our original goal!
Guided by a feasibility study, we began planning our campaign well before COVID-19. As we all know, times and demands have dramatically changed...
THERE ARE BUILDING ASPECTS THAT HAVE BECOME MORE URGENT.
It is a critical time for families and children. Our success to date has given us the opportunity to reach beyond our original goals.

Client access, safety and comfort needs are higher, and the capacity of Families First to meet them effectively in the aftermath of COVID-19 and for years to come is essential.
We know you'll want to join us in the continuing success of this campaign. Our community is stronger when individuals and families can meet their full potential. Families First is here to help people do just that.

In honor of our 185th anniversary, The Clowes Fund will match gifts of $185 – with every multiple of $185 matched up to $50,000! You can do a great deal of good. Will you join us by making your own gift of $185 or more to this successful campaign to help individuals and families in our community?
DONATE TO FAMILIES FIRST
FOR BUILDING MODIFICATIONS IN A POST-COVID WORLD
To donate by mail: Families First Capital Fund, 2240 N. Meridian St. Indianapolis, IN 46208