When the average cost of school supplies today is around $98 per child, it's a struggle for many families to simply go "back to school shopping!" Fortunately, there are lots of ways to make sure our kids are ready for the start of the school year and we've compiled a list of free or discounted programs that help. Whether it's school supply shopping, immunizations or sports physicals, these health fairs, giveaways and events can get your child off to the right start.
Saturday, July 22
10:00am - 2:00pm
3400 Lafayette Road
Indianapolis, IN 46222
Each summer, Shalom Health Care Center hosts a large community event on its main campus at 34th Street and Lafayette Road. This back-to-school health fair welcomes more than 3,000 individuals — children and their families, and other members of the community — to participate in health screenings, fun and games, music and dancing, and backpack giveaways to prepare for the beginning of the school year. More than 100 community partners exhibit their organizations' information and resources, as well, creating a great way to spend the day with family and friends!
July 22, 2017
9:30am - 11:30am
Mainscape Parking lot
4150 North Keystone
Child Advocates will partner with DCS, Children's Bureau and Choices to provide the Kids Fair which is a free event hosted at Mainscape Parking lot. Hundreds of children from Marion County will enjoy a day of games, fun, and free backpacks and free school supplies!
Saturday, July 29
Marion County Public Health Department is hosting this family day in their parking lot. They'll have entertainment, health screenings, immunizations, sports physicals, and school supplies. Make sure to bring all of your forms of ID and necessary verification to qualify. Child must be present to receive free school supplies. See poster
School Rocks. On Sunday, July 23 from 1-4pm, TCC stores (national Verizon authorized retailer) will be giving away free backpacks. One per child, child must be present at event. While supplies last. Check here to find a participating store location near you!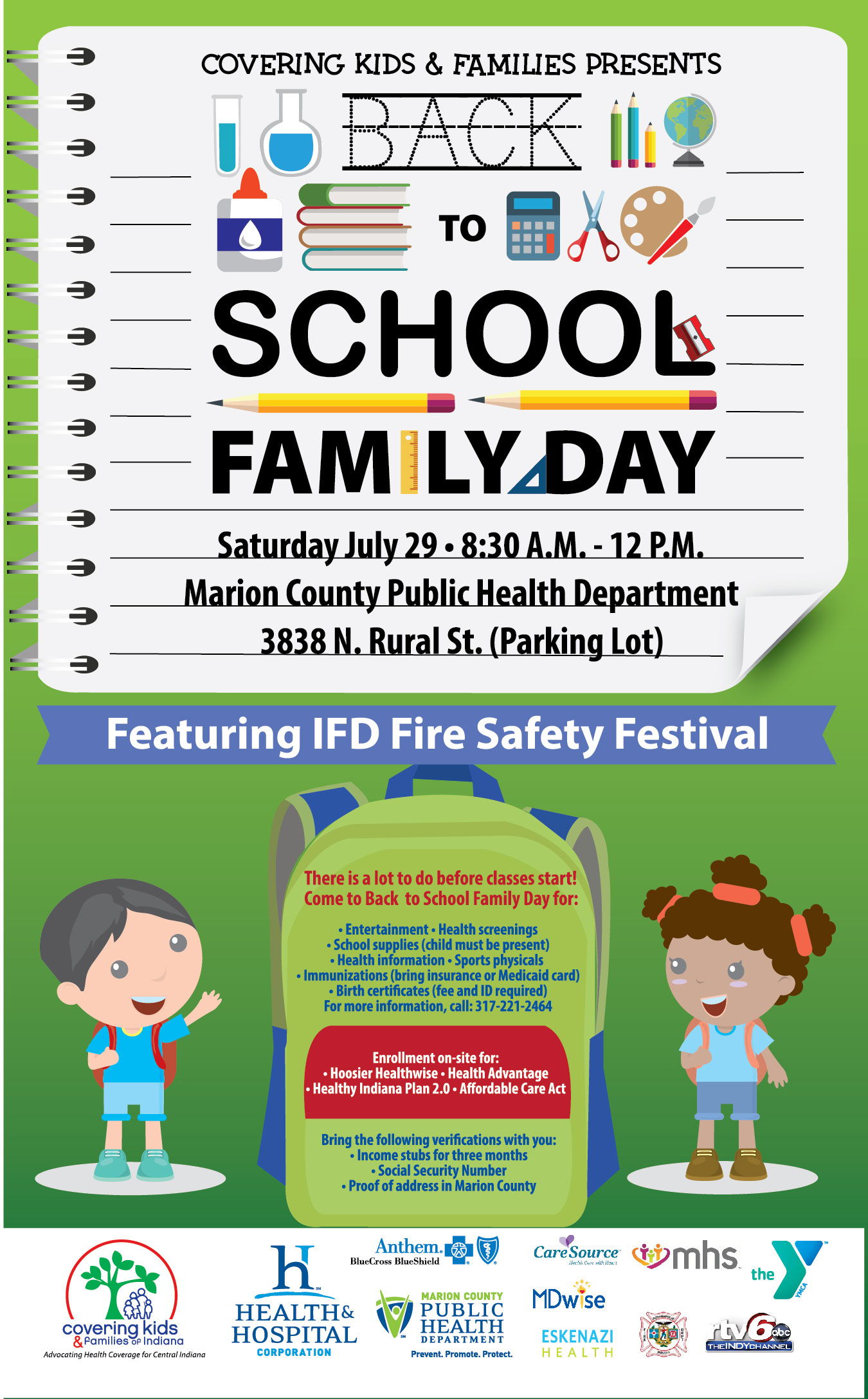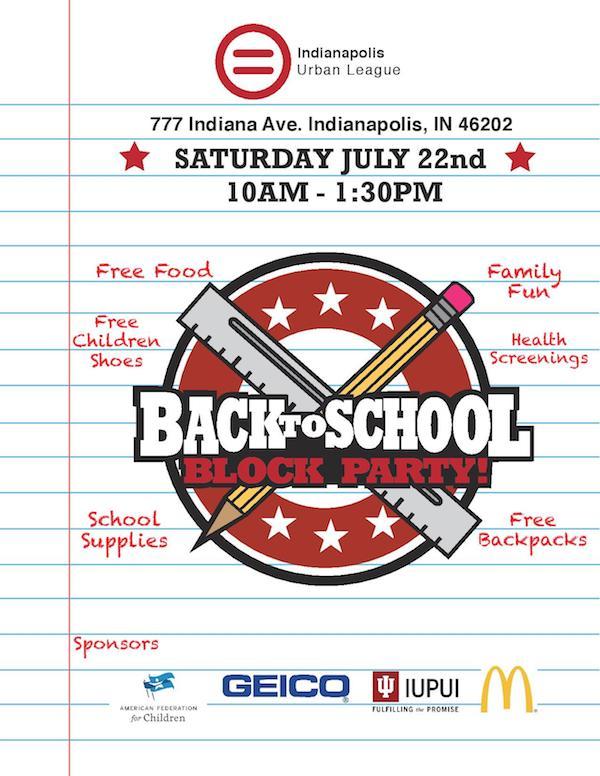 Saturday, July 22
10:00am - 1:30pm
This community outreach event was attended by 2000 individuals in 2016. Backpacks and schools supplies were distributed to over 1200 area students. Contributions defray the expenses of providing backpacks, school supplies, educational flyers and materials, food and entertainment to Block Party guests.
Do you know about other opportunities and events for free or discounted back-to-school supplies? Let us know!