We all know what anger is, and we've all felt it. Anger is a completely normal, usually healthy, human emotion. But when it gets out of control and turns destructive, it can lead to problems—problems at work, in your personal relationships, and in the overall quality of your life. Anger can make you feel as though you're at the mercy of an unpredictable and powerful emotion.
---
The goal of the Families First Anger Management group is to promote healthy communication, relationships, and emotion regulation.
---
Families First's Anger Management program is a 12-week class. Adults meet in a co-ed group setting once a week for two-hour sessions.





Anger management assists clients in learning about:
Triggers
Warning Signs
Coping Skills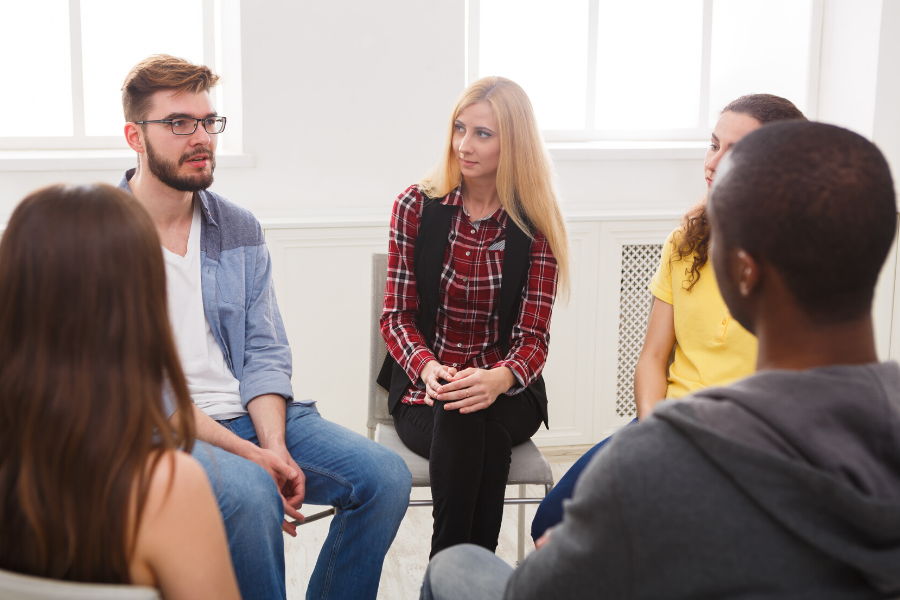 Families First is committed to making our services flexible, affordable and helpful for our clients. For direct referral, fees are based on each family's unique ability to pay.

HOW TO GET STARTED
Call us at 317-634-6341 to inquire about our anger management counseling services. You will be asked a few brief questions and will be able to make an initial assessment appointment with a therapist to discuss your concerns.